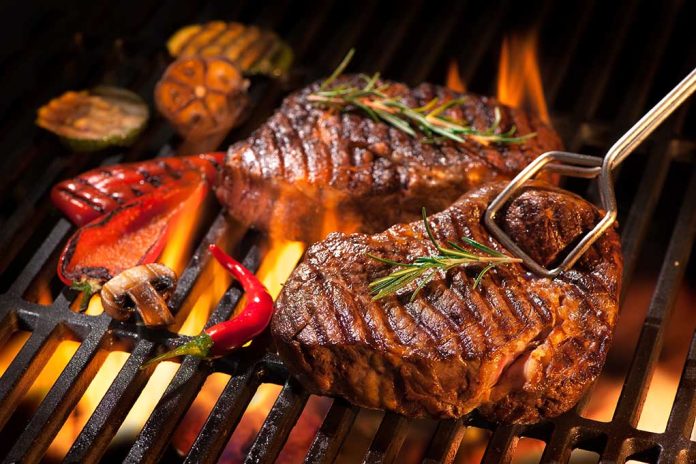 (RepublicanDaily.org) – The 21st century has brought many trends and innovations that would have been unimaginable decades ago. Veganism and 3D printing are great examples of that. Now, it appears those two have collided in the form of a fascinating but divisive new product.
A startup from Barcelona, Spain, is using 3D-printing technology to create "fake meat." Novameat is capitalizing on the rapidly growing demand for plant-based foods by bringing vegetarian steaks to market. It's using 3D printers to cut some of the costs associated with mass production. The technology also allows developers to test recipes by adding different ingredients through capsules.
Novameat is just one of several startups attempting to 3D-print plant-based meat by using the technology to mimic muscle fibers. pic.twitter.com/7LOfLWzNvX

— HuffPost (@HuffPost) March 2, 2020
The meat has received mixed reviews. Ferran Gregori sampled one of the fake steaks at Barcelona's Mobile World Congress this year. He reported that it lacked the "feeling of a traditional steak." However, he admitted he was "positively surprised" at how close Novameat came to getting it right.
Don't worry; the innovation isn't ready to take over from beef farms just yet. There are doubts about whether something as artificial as 3D-printed meat would ever truly act as a substitute for an authentic, high-quality steak. It seems more likely; this may be a case of "just because you can, doesn't mean you should." Of course, only time will tell.
Copyright 2021, RepublicanDaily.org