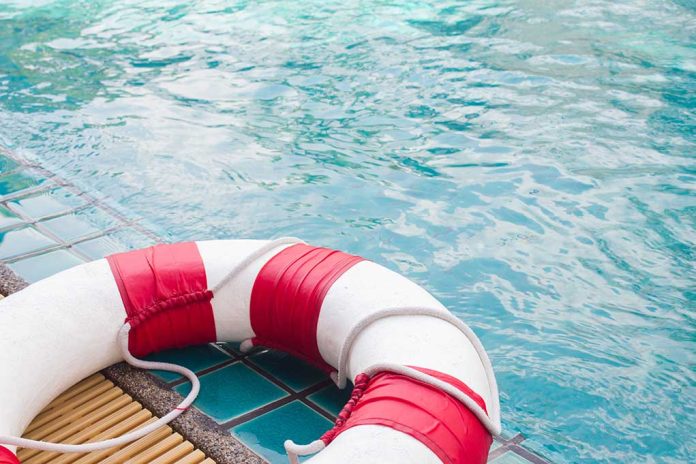 (RepublicanDaily.org) – Any dog lover can tell you about the love and concern they feel for their furry friends. This adoration can often rise to the level of emotion you would feel for another human. One Rhode Island woman recently put it all on the line to save her pet and is now in critical condition in the hospital.
Laiha Slayton was on a trip to Yellowstone National Park in Wyoming with her father and her pet dog when the animal leaped from the car and ended up in a hot spring. She followed the dog into the spring, sustaining severe burns from her shoulders to her feet. Laiha's father pulled her out of the water after approximately eight seconds.
According to park authorities, she suffered second-and third-degree burns to over 90% of her body. The temperature in Maiden's Grave Spring, the pool Slayton and her dog entered, is around 200 degrees Fahrenheit. Slayton is now in a medically-induced coma and will likely be in hospital for months. Sadly, the dog died from its injuries.
Woman in critical condition after jumping into a 200-degree hot spring at Yellowstone National Park to save her dog, officials say. https://t.co/fyuOGwZhja

— NBC News (@NBCNews) October 7, 2021
The National Parks Service (NPS) stated this was the first major incident of its kind in a thermal area in 2021. Last year, a three-year-old suffered significant injuries after falling into a thermal pool in Yellowstone National Park.
Copyright 2021, RepublicanDaily.org