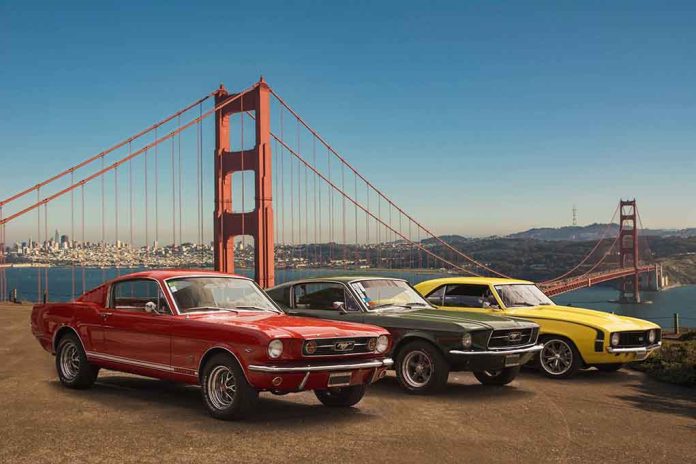 (RepublicanDaily.org) – As electric vehicles (EVs) become increasingly popular, major car manufacturers like GM, Ford, and Dodge are all taking notice. Each has begun implementing EVs into their market, some even discontinuing a few of their most prominent models to make room for what many people feel is the future. Dodge, in particular, has plans to send a couple of cars out with a bang.
Both the Challenger and the Charger are being phased out after the upcoming model year as Dodge prepares to sell electric cars in the future — but you will finally be able to buy a Dodge Challenger convertible as the model ends its run. https://t.co/vjhfIJ3sLf

— CNN (@CNN) August 17, 2022
Unfortunately for Mopar lovers, Dodge will discontinue Challengers and Chargers at the end of 2023 to make room for EV projects. Nonetheless, those who believe in the "Mopar or no car" adage will be treated to some special edition models for the final year.
Dodge doesn't offer a convertible Challenger, but it started working with a third party, Drop Top Customs, to offer consumers a chance to own one. The manufacturer will also bring back classic colors such as Plum Crazy, B5 Blue, Destroyer Grey, and Sublime. Altogether, there will be seven Challenger and Charger models available in the special edition lineup.
Dodge will outfit all the special models with a "Last Call" badge. Each car will have a plaque under the hood that shows its model name followed by phrases like "Assembled in Brampton" and "Designed in Auburn Hills."
These cars will likely have prices similar to other model years, aside from any convertible conversions, which will cost an extra $25,999. In any case, these cars could very well enjoy lower amounts of depreciation over the years thanks to the fact they're special editions and are the last of their kind, at least for the foreseeable future. Dodge could always pull a move like Chevrolet, discontinuing a model and bringing it back years later. Only time will tell.
Copyright 2022, RepublicanDaily.org