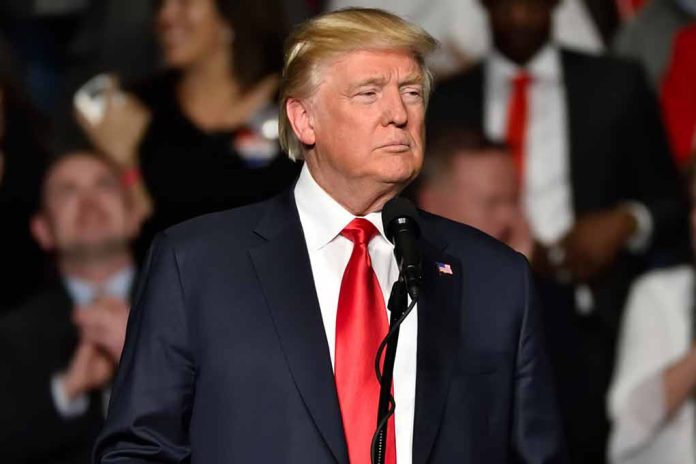 (RepublicanDaily.org) – Former President Donald Trump reportedly scored a legal victory in the state of New York, as the Westchester County district attorney's office chose to end its criminal inquiry into the Trump Organization without filing any charges against the former president.
Mainstream media referred to the case as a "rare legal win," as the New York Westchester County District Attorney Mimi Rocha, a Democrat, decided to drop the investigation of a Trump-owned golf course in Briarcliff Manor (a township about 29 miles or 49 kilometers north of Midtown Manhattan, New York City, New York).
The former president had been accused of providing "misleading valuations" of the golf course in what the media described as an attempt to shrink the golf course's tax bill.
D.A. Rocha reached her conclusion after she reportedly had conducted an investigation that was "independent" of political leanings and personal beliefs.
Trump's legal win in New York comes as the former president faces many other legal challenges. Earlier in June, the former president was indicted and arraigned in a federal court in Miami, Florida, on allegations of his unlawful handling of sensitive classified documents after leaving the Oval Office.
Former President Donald Trump has been indicted and arraigned in two separate legal cases in 2023. Earlier this year, Trump was indicted and arraigned by the District Attorney of Manhattan, Alvin Bragg, over accusations of "hush money" payments to adult film star Stormy Daniels.
Mr. Trump has also been entangled in ongoing civil cases, as he was brought before a civil court in Manhattan to face a lawsuit by magazine columnist E. Jean Carroll. Carroll accused Trump of assaulting her in a Bergdorf Goodman in the 1990s, and later defaming her character when she wrote about it in a book about her life.
Carroll has sued Trump a second time for further public comments he made about her. The second defamation trial is scheduled for January 2024.
Copyright 2023, RepublicanDaily.org