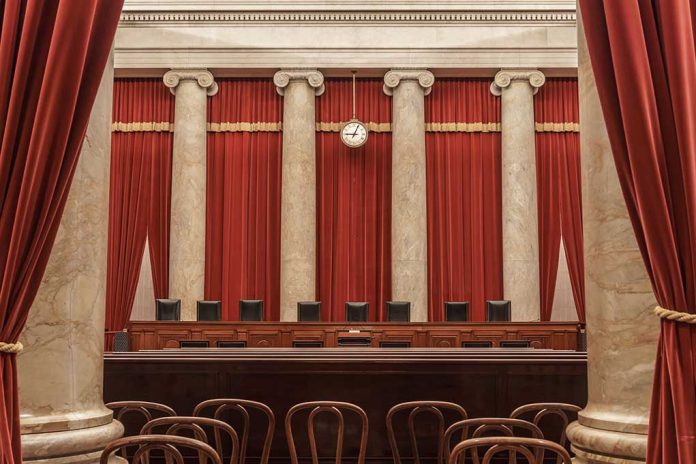 (RepublicanDaily.org) – The Supreme Court of the United States (SCOTUS) typically remains free of the heated verbal exchanges that are commonplace in the US Senate and House of Representatives. The nine justices often disagree with each other, sometimes drastically. The difference is that they rarely do so in an argumentative fashion while proceedings are unfolding.
Two of the court's current judges broke that convention earlier this week.
Kagan & Kavanaugh Clash
Over the past week, the Supreme Court has been considering whether to re-apply the death sentence in the case of Dzhokhar Tsarnaev, one of the two brothers who carried out a bombing at the 2013 Boston Marathon. A federal appeals court voided the death sentence in Tsarnaev's case.
On Wednesday, October 13, during a debate on the exclusion of mitigating evidence, Justices Elena Kagan and Brett Kavanaugh clashed on a particular point of the argument. Kagan was asking questions of DOJ lawyer Eric Feigin about evidence that Tamerlan Tsarnaev, the defendant's older brother, had been involved in a triple homicide before the Boston bombing.
Brett Kavanaugh claimed that the evidence in question had been omitted because it was weak and that it would not, therefore, have made sense to invite Feigin to make assumptions on the basis that the evidence was in play. Kagan interrupted Kavanaugh mid-sentence while making his point, a rare showing of open verbal disagreement between SCOTUS judges during a proceeding.
The nation's highest court appears likely to reimpose the death sentence in Dzhokhar Tsarnaev's case. The liberal justices attempted to argue against it based on the admissibility of the evidence about the aforementioned triple homicide. Chief Justice John Roberts, a Republican-appointed member, may side with the three Liberals in this decision. However, it appears the conservative majority may overturn the appeals court's finding and put Tsarnaev back on death row.
The Boston Bombing
On April 15, 2013, 2 homemade bombs went off near the finish line of the Boston Marathon, killing three people and injuring over 260. The attackers made the bombs from household pressure cookers packed with explosives, ball bearings, and nails.
Following a manhunt and a violent standoff between the Tsarnaev brothers and the police, Tamerlan Tsarnaev (26) sustained serious injuries from explosions and gunshots. Dzhokhar Tsarnaev (then 19) struck his brother with his car as he was escaping the scene, and the elder attacker died of his injuries on April 19. Dzhokhar Tsarnaev was apprehended by police on April 22 and sentenced to death in 2015.
Copyright 2021, RepublicanDaily.org